Development of Titanium Production Process for Cost Reduction
ISMA is developing a titanium production process with the aim of reducing manufacturing costs. In a theme aimed at reducing the cost of the sheet manufacturing process by development of an innovative refining process technology and omission of manufacturing processes, a laboratory-scale study was completed, and this research has now entered the scaling-up stage. We have also succeeded in technology development (laboratory scale) of a deoxidation process for molten titanium when using low-cost raw materials, and in development of a titanium alloy with excellent strength and machinability. ISMA is also promoting the development of a new refining method as a substitute for the conventional Kroll process, aiming at practical application.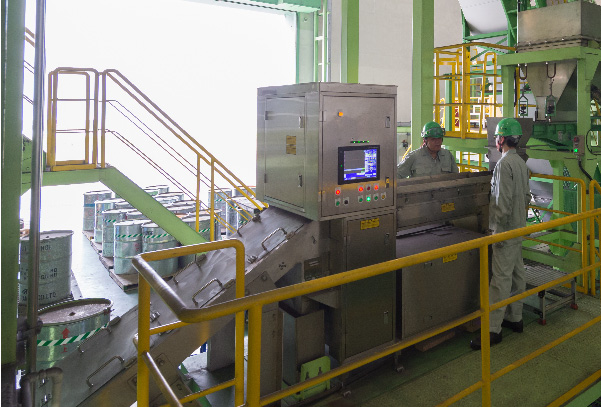 Research Achievements
Development of Innovative Low-Cost Technology for Thin Titanium Sheets
Research Achievements
Thin sheet material (thickness: 0.5 mm) rolled from a titanium package by a process which omits the melting and forging processes was trial manufactured, and a metal structure and tensile characteristics similar to those of the existing material were obtained.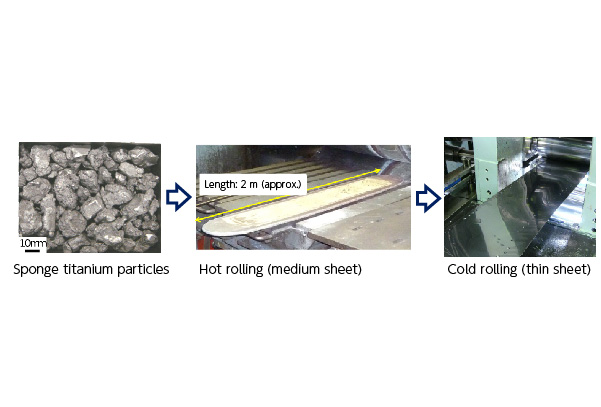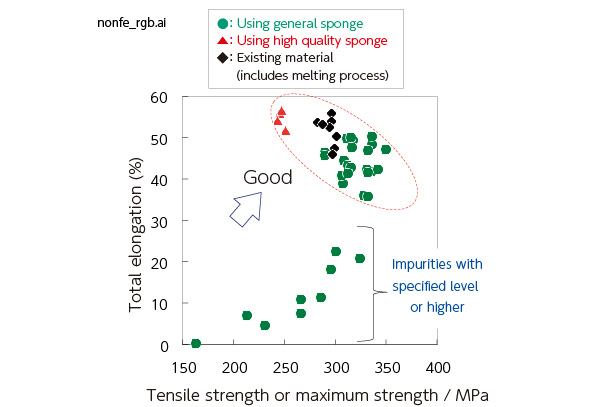 Development of Technology of Integrated Production Process for Titanium Materials
Research Achievements
The Flow of A Deoxidation Process
The flow of a deoxidation process in molten titanium that enables use of low cost raw materials, including scrap, was discovered.

Development of High Machinable Alloys
Improvement of machinability by optimization of the alloy composition + heat treatment was confirmed, and R&D has advanced to scale-up trial manufacture.